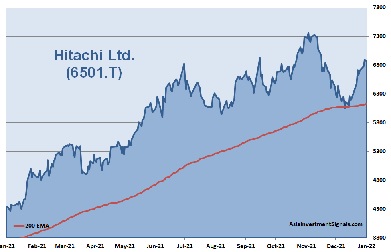 Hitachi Ltd (6501.T) is a Japanese multinational conglomerate corporation that operates eight business segments: IT, Energy, Industry, Mobility, Smart Life, Automotive Systems, Construction Machinery, Metals, and others. The company is ranked 133rd on the latest Forbes Global 2000 list.
Over the last fifteen years, Hitachi strongly reduced the number of its listed group companies and consolidated subsidiaries through restructuring and sell-offs. The company plans to become a specialist in IT and infrastructure maintenance in the near future.
Please login or purchase a membership to view full text.