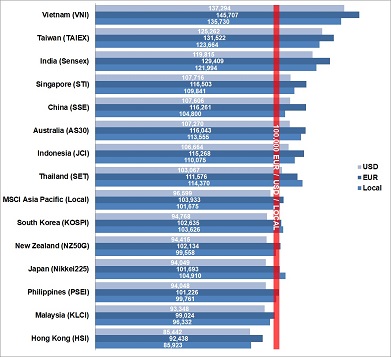 Pandemic, natural disasters, inflation, supply chain disruptions, geopolitical risks with China and Russia, Tech and MEME stock rallies … the year 2021 was far from being boring.
Looking back on the stock markets in 2021, what would have an investment of 100K USD, EUR, or local currency returned for an investor in Asia-Pacific? Our regularly ranking shows US Dollar, EUR, and local investors' returns.
Please login or purchase a membership to view full text.