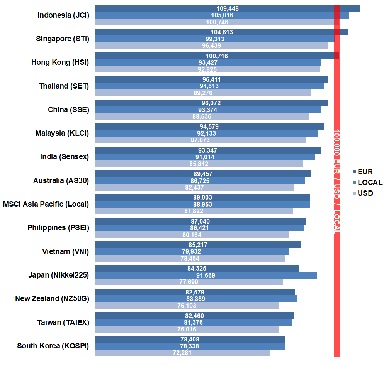 What a 100K USD, EUR, or local currency investment would have returned in Asia-Pacific's stock markets over the last half-year. Our regularly ranking shows the returns for a USD-, EUR-, and local-based investor.
The highest return, with 9.4 percent, would have made a EUR investor in the Indonesian stock market over the first six months of 2022. The most significant loss, with 27.7 percent, would have experienced a USD investor with South Korean shares over this period.
Please login or purchase a membership to view full text.