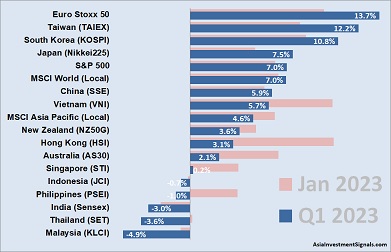 Our quarterly ranking shows the performance of Asia Pacific's major stock market indices over the first quarter of 2023.
Taiwan and South Korea lead the list of APAC's top performers over the first quarter. Not surprisingly, Taiwan and South Korea were among the worst APAC markets in 2022, with losses of 22 and 25 percent, respectively.
Please login or purchase a membership to view full text.