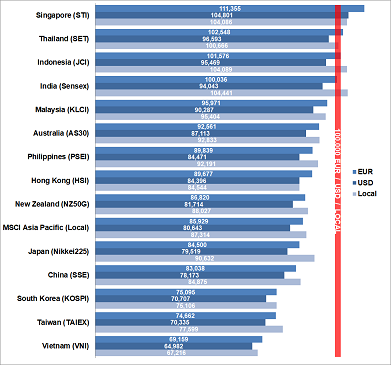 An escalating war between Russia and Ukraine, rising energy prices, soaring inflation, climbing interest rates, a pandemic out of control in China, disruption in global supply chains, and intensifying geopolitical tensions between China and Taiwan. These have been the worries of investors in 2022.
Looking back on the stock markets in 2022, what would have an investment of 100K in USD, EUR, or local currency returned to an investor in Asia-Pacific? Our regular ranking shows the return for a US Dollar, a EUR, and a local investor over the last year.
Please login or purchase a membership to view full text.